PERSONAL TRAINING
Catherine P
I found NMS (Norman) a year ago during a 'google' search and I can honestly say without exaggeration that Norman has totally changed the way I look at fitness, increased my flexibility, strength and improved my muscle definition.
I had a breast cancer diagnosis and 6 months of chemotherapy this time last year. I was tired but still wanted to keep active and feel good. Norman came to the house weekly and did bespoke workout sessions on the garden that were fantastic..just right for me.
I had a double mastectomy and reconstruction last Christmas and again Norman worked really hard with me building my upper body strength so that I went into the operating theatre strong. The operation was a huge success and the surgeon commented on the condition of my muscles that helped my recovery.
Since the operation Norman has worked patiently with me to bring me back to full strength. I am now back riding, running, lifting weights and hill training and the feel the strongest I have been for many years. Norman has even been to watch me ride my horse and has since developed exercises to improve my riding position.
I owe so much of my recovery to Norman, he is reliable, professional and makes every session different and suited to my needs.
I am also impressed with the amount of medical and professional sporting and food knowledge he has, often signposting me to websites and other bits of useful information.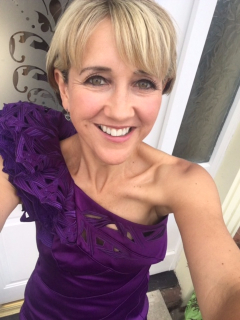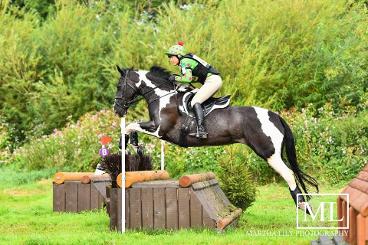 PERSONAL TRAINING
Nigel W
I started working with Norman after he was recommended to me initially for some sports massage treatment. I needed to sort out some Calf muscle and Achilles issues I had as a result of running injuries and it was during a couple of sports massage sessions that we discussed what he does with regard to tailored personal training. We subsequently drew up a plan of fitness coaching, initially built around strength training for running, which has since developed into total body strength sessions, yet still with building running resilience and power at its core.
After several weeks of coaching, I have seen an improvement in overall fitness and a definite reduction in the aches and pains I used to suffer from running. Advice on health and nutrition is discussed between sets of exercises and the training plan is constantly tweaked as I progress. The added accountability of needing to turn up on time for a PT session is also a benefit in a busy life, where without that person waiting for you, it's all too easy to skip a training session.
I would recommend NMS to anyone serious about getting fit.
SPORTS THERAPY
Chris G
I've suffered lower back pain and associated problems for 35 years, mostly just annoying/tedious and energy-draining, but, once or twice a year on average, completely debilitating. I have spent literally thousands of pounds over the years on Osteopaths, Chiropractors, Acupuncturists, masseurs, new beds, new office chairs, new cars…
When I first contacted Norman, as well as the back pain, I was also in the grips of a very painful neck and shoulders problem, which made my daily life a challenge to put it mildly; I am an IT consultant - and for fun I play guitar - so I spend a lot of time sitting, typing, etc.. Also, I hadn't slept well for over two years. And I couldn't remember the last time my lower back felt good.
Two sessions later Norman had released a lot of the habitual tension in my body, had given me some exercises, some good advice re posture (particularly seated/working/playing) and basically 'straightened me out'. And the test for this came by chance the weekend after our second session. I had a day in London, visiting art galleries, shopping, etc. Normally this would be a very bad experience for me – standing for any period of time has always been a real problem for me. But I stood, and I walked (miles!), and I queued, and I looked at art, and I shopped and – because of re-scheduling – I had to stand on the train coming home. No pain. None whatsoever.
As I write this, it's 6 weeks since our first appointment. I now sleep 7 hours a night instead of 5.
I have absolutely no pain in my lower back, neck or shoulders. My posture is much improved.
I can't recommend this service highly enough.